Mushio was born with the mission of creating timeless and conscious fashion that sparks joy. The idea for the brand originated in a time of uncertainty and upheaval. The global pandemic put many craftsmen out of work and implored us to revaluate our priorities. The name Mushio is derived from "Khushi ho "the Hindi word to "make happy". M (the initials of the founder) was incorporated in place of 'Kh' and that's how the label got its name "Mushio".
Mushio is a slow fashion brand with the commitment to create apparel that elicits happiness and fulfilment in those who wear it and create it. Our apparel is scrupulously made with the highest quality organic, handwoven materials and fabrics. Mushio designs aspire to create elegance with comfort which is reflected in our fuss-free apparel. Mushio apparel helps us empower and foster the craftsman, artisans and weavers of India.
Our mission is to promote crafts and support the community of artisans, craftsmen and designers

Use handwoven and organic fabrics as we create products that gives happiness to the customers

We at Mushio prioritize delivering high-quality products and adopt sustainable practices
The idea is to be an eco-friendly brand and be consistent in creating products with high-quality standards. We aim to keep innovating in terms of silhouettes, crafts, detailing etc.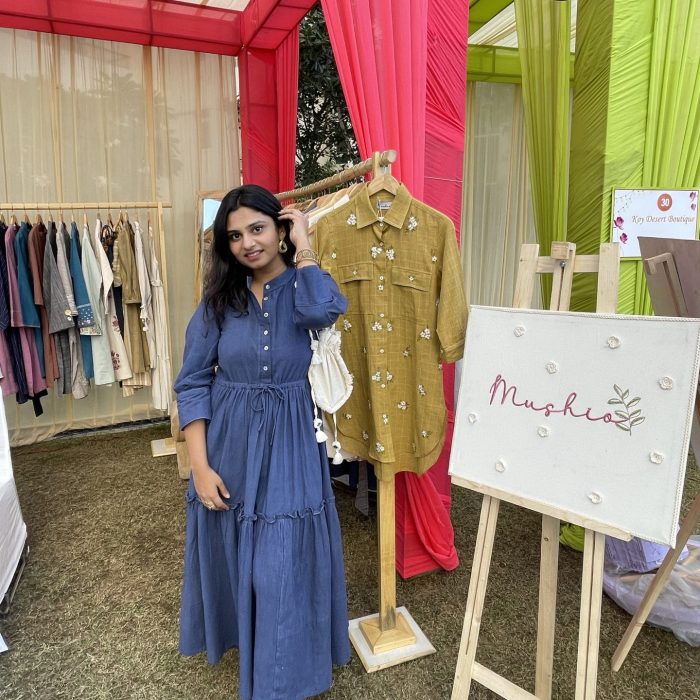 Founder and Designer of Spreading Happiness
I was in my mom's heels before I knew how to properly walk. I loved sketching dresses before I knew anything about fashion. Mushio is a result of my passion for fashion and an enthusiasm to bring joy to people. A constant chase of fashion trends is what inspired me and I wanted Mushio to be different. In my designs at Mushio, I have endeavoured to create something timeless and sustainable. Creating these designs for you has given me immense joy and I hope wearing it does the same for you.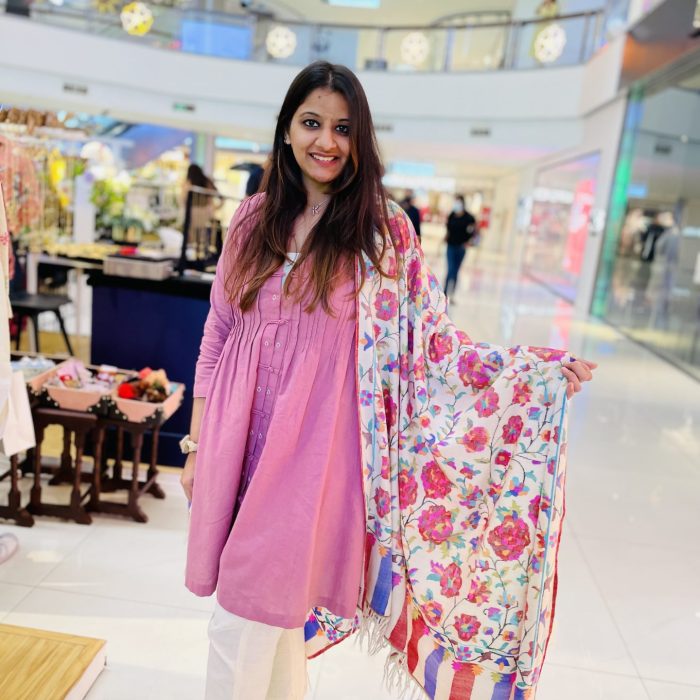 Director of Weaving Stories
I have always loved meeting people and being part of their stories. I thrive on fostering people's innate beauty and talents. While Muskan dreamt of Mushio, my acumen for organizing and meticulousness has finally helped bring Mushio to light.